Building healthy communities
ADRA India reached 7 lakh people in 2020 alone through its Health Portfolio
The health of people is important to the growth of a nation, and ADRA India is working to ensure equal access of health services to all. Through its health programmes, ADRA India has been helping people in need gain access to essential health, nutrition and WASH (Water, Sanitation & Hygiene) facilities.
ADRA India works with communities through our community and health strengthening approaches; with the government bodies through advocacy, demand generation, capacity building; and with our peers to empower effective partnerships.
Our programmes are targeting the most important aspects of health including:
ADRA contributes toward improving RMNCH+A in the states of Assam and Uttar Pradesh. ADRA supports Government of India's efforts in uUtar Pradesh, Haridwar and the Tea Gardens of Assam, and strengthens community and facility based RMNCH services. The approach aims to increase these services through demand-generation activities and improved access to the services at community and facility level.
ADRA supports the Government-led Immunisation programmes in Uttar Pradesh, Haridwar and Assam. Through innovative Social Behavioural Change Communication tools and methods the community mobilisers strengthen the routine immunisation and SIA rounds. Through support and capacity building of SHGs (Self Help Groups), the team targets high risk group and LODOR families (Left out, dropout and resistant) to to achieve 90% coverage for full immunisation.
ADRA India worked for nine years starting 2006 on government's Tuberculosis control programme in Bihar, initiating action on advocacy, communication and social mobilisation (ACSM) of community. Supported by USAID and Global Fund, ADRA's work was spread across 10 districts of Bihar. The project focused on case finding and diagnostics, alliance with private practitioners by the way of sensitisation, capacity building and linkage with the government TB Cell, community awareness and nutritional support to TB patients.
ADRA India began implementation of the Polio Eradication Initiative (PEI) as the preceding Polio Eradication Programme, and then continued with the PEI programme as a partner of the Child Survival Collaboration and Resources group (CORE) since 1999. Since then, ADRA India has been implementing the CORE Group Polio Project (CGPP) with funding support from USAID through the Consortium, which has contributed to historic public health achievement of making India "polio free", as certified by WHO on 27th March 2014. ADRA's team used community mobilization and participatory approaches using behaviour change communication, trainings and advocacy models for community support towards strengthening Routine Immunisations (RI).
ADRA has been involved in strengthening national and regional immunisation systems to continue and sustain the efforts of Polio free India by planning and implementing supplemental polio immunisations, case detection and reporting, sensitisation of community health workers, and devising ways to improve the quality of polio eradication activities.
Sexual and Reproductive Health
ADRA India is actively engaged to develop behavioural and skill-based competencies among adolescent girls, by educating them and spreading awareness about Sexual and Reproductive health hygiene. Girls in the tea gardens of Assam are sensitised about the basic need for hygiene during menstruation through regular meetings and a fun filled curriculum that includes poem recitation, dance and songs. In Collaboration with Assam State Rural Livelihood Mission (ASRLM), a low cost sanitary unit is established in the tea garden of Assam, which is operated and managed by the SHG unit.
Through its programmes on hand washing ADRA is engaged in soft skill training for improving the WASH behaviour in the community and school children. Through its 'Banega Swasth India' and 'Handwashing Education for restoration of Overall Sanitation (HERO'S)' programmes, teachers and school children are trained on specially designed curriculum on hygiene and basics of handwashing and further spreading the message to the community.
ADRA has supported the Government to spread awareness through "Risk Communication and Community Engagement (RCCE)" strategy during the Covid-19 pandemic. Community leaders and influencers were trained to spread the correct messages for Covid-19, and mitigate rumors and fear in the community. ADRA supported the health department during the outbreak of the pandemic in mitigation of rumours and counselling of patients, and further are supporting in the vaccination roll-out programme.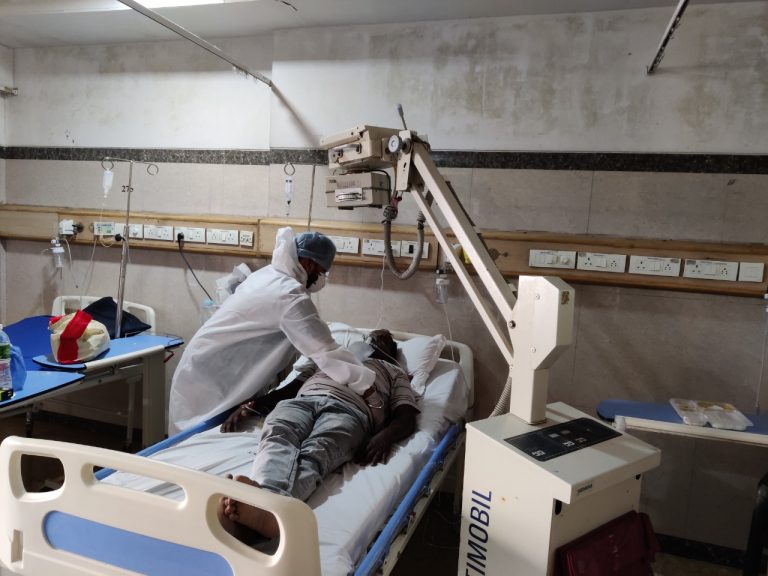 COVID-19
The first week of May has brought no relief to India, where surging cases of COVID-19 continue to dismantle the healthcare system. Since the start of the new month, nearly 400,000 people are getting sick with the virus every single day.
Read More »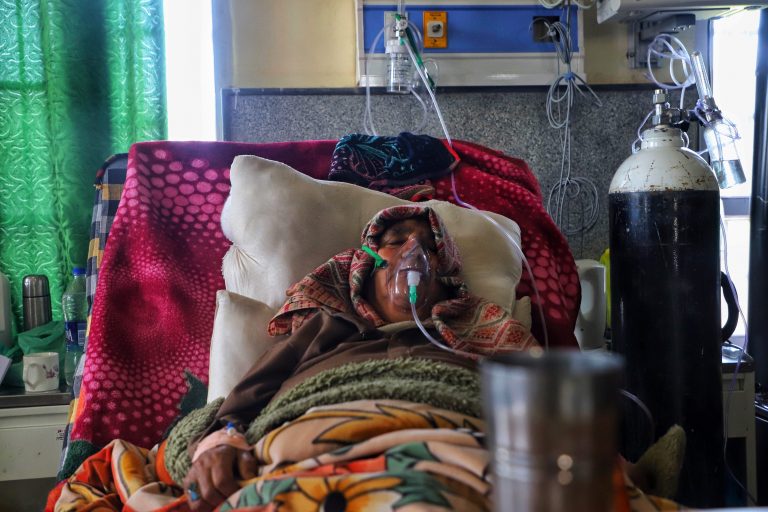 COVID-19
India is struggling with an unprecedented lethal second outbreak of COVID-19. With over 350,000 new cases every day and the total death toll crossing 254,000
Read More »