1 in 5 children worldwide are out of school. 
In India, 32 million children up to the age of 13 have never attended school (National Sample Survey office, 2014). Children living in poverty, in crisis situations, in underdeveloped geographies, children with disabilities, and girls are the most disadvantaged.
Equitable quality education can help safeguard against violence, abuse, and exploitation, and even reduce vulnerability to natural disasters. A woman with an education has higher earning potential and healthier children, and the more education that a person gains, the more opportunities become available.
ADRA India is committed to facilitate equal access to education for all. We at ADRA strive to provide holistic education through development of schools, improvement of students, involvement of parents and the engagement of teachers.
How we do it?
Sensitising communities on importance of education
Identifying vulnerable out-of-school and at-risk children and helping them continue their education
Creating child friendly environment at school through targeted activities
Building the capacities of students, teachers, school administrations and local communities
Engaging in networking and collaboration with other stakeholders for knowledge exchange and to enhance students' learning
Creating and strengthening a community-based system for the efficient functioning of school
Working to provide good infrastructure facilities to students, which encourages them to attend school
Providing individual protection support through cash and non-cash assistance
By creating income generation avenues and opportunities for parents living under poverty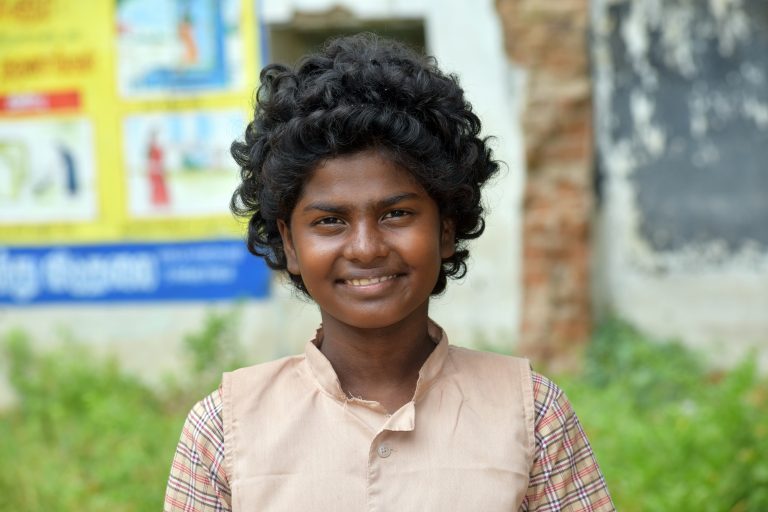 Education
A 13-year-old Selvi, loved going to school. Unfortunately, she had to drop out after elementary school as there is no high school in her village and her parents did not have the means to send her to the nearest high school.
Read More »

Education
ADRA India is working with primary school children on hygiene education where the teachers are empowered to be the agent of change for imparting the WASH knowledge and children are contributing to make their school and society a better place by improving the hygiene conditions.
Read More »