The Coronavirus Disease, commonly known as COVID-19, was first detected in Wuhan Province, China. An infectious pneumonia like disease, China reported its first cases to the World Health Organisation (WHO) on the 31 December 2019. By 30 January 2020, it was declared a Public Health Emergency of International Concern as it began to spread to new countries, the first being Thailand, through international travel. 
As the number of positive cases increased, WHO declared COVID-19 a pandemic on 11 March 2020. While cases have slowed down in China, other countries are considered new epicentres for the virus including the United States of America and Europe.
The COVID-19 virus is spread primarily through droplets of saliva or discharge from the nose when an infected person coughs or sneezes. Majority of people infected with COVID-19 will experience mild to moderate respiratory illness and will recover without requiring special treatment. The elderly or those with underlying health conditions such as cardiovascular disease, diabetes, chronic respiratory disease or cancer, are more likely to develop serious illness.
There are many ongoing clinical trials around the world to evaluate further potential treatments with some vaccines including BioNTech/Pfizer, Moderna and AstraZeneca having been approved in countries such as the United States and United Kingdom for emergency use and being implemented in countries around the world.
The best way to prevent and slow down transmission is to be well informed about the COVID-19 virus, the disease it causes, and how it spreads. Protect yourself and others from infection by implementing these few steps:
Wash your hands regularly with soap and water, or clean them with alcohol based hand rub or sanitiser
Maintain at least a 1 metre distance between you and anyone coughing or sneezing
Avoid touching your face, especially including your eyes, nose and mouth
Cover your mouth and nose when coughing or sneezing with a tissue to dispose or your elbow
Stay at home if you are feeling unwell and contact the health authorities if you present symptoms
Practice physical distancing by avoiding unnecessary travel and staying away from large groups of people
Wear a face mask correctly that covers your nose and mouth whenever you leave home
Beneficiaries Reached in 2020
Total Budget for COVID-19 Relief Activities
ADRA India was supported by Danish International Development Agency to address the immediate needs of the people most impacted by the COVID-19 lockdown in India. A total of 226815 vulnerable people including returnee migrants and excluded households, who remained outside the coverage of government humanitarian intervention across targeted districts in Uttar Pradesh and West Bengal were supported through the intervention. Additionally, special attention was provided for identifying and addressing the specific needs of the cyclone Amphan affected people in the context of COVID-19 in West Bengal. The village Quarantine centres (where migrant workers had taken shelter immediately after the mass exodus from cities) were identified and need based actions were taken to prevent the spread of COVID-19 across the general population. Through the programme, ADRA India provided multi-purpose cash transfers to those in need to meet their basic needs. In all, 1363 households were extended support through Unconditional Cash Transfers (UCT).
ADRA also undertook Risk Communication and Community Engagement Readiness (RCCE) in the target locations. RCCE is integral to the success of public health response during a health emergency. ADRA, with its experience on RCCE, supported the Government to spread awareness, especially amongst the migrant community, during the COVID-19 pandemic. Community leaders and influencers were trained to spread the correct messages on the virus and mitigate rumour and fear in the community.
ADRA India has conducted several successful COVID-19 relief and response activities in 2020, including providing hygiene kits, dry ration, cooked food, and cash transfers to the needy; training key influencers in the community for response measures; repairing damaged water hand pumps and toilets, and providing water testing kits.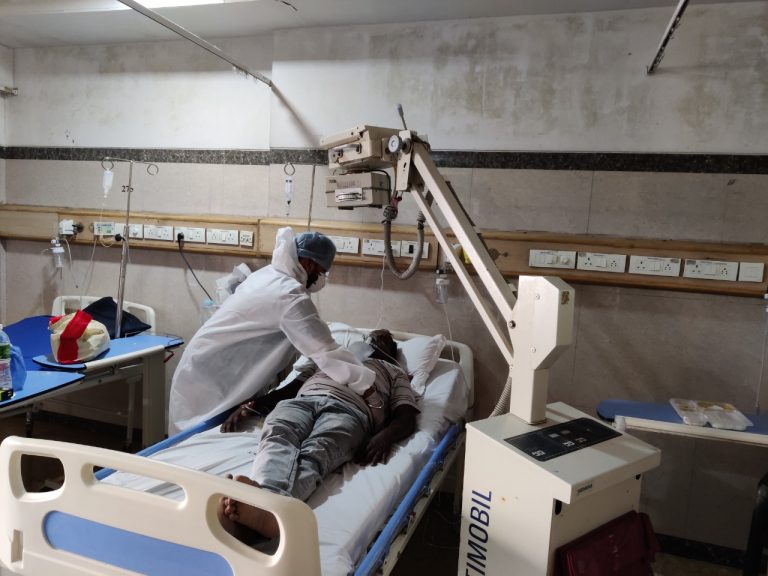 COVID-19
The first week of May has brought no relief to India, where surging cases of COVID-19 continue to dismantle the healthcare system. Since the start of the new month, nearly 400,000 people are getting sick with the virus every single day.
Read More »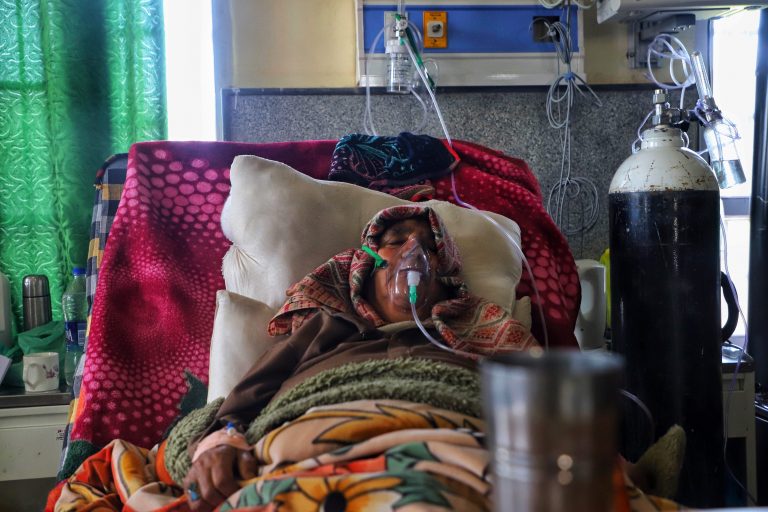 COVID-19
India is struggling with an unprecedented lethal second outbreak of COVID-19. With over 350,000 new cases every day and the total death toll crossing 254,000
Read More »