New Delhi, May 12, 2021: India is struggling with an unprecedented lethal second outbreak of COVID-19. With over 350,000 new cases every day and the total death toll crossing 254,000[1], it is ranking as one of the worst surges the world has seen since Coronavirus first started spreading throughout the globe.  The new variant of the virus that has entered the country is a potentially a more dangerous variant than the previous one and is attacking the younger population. A Union Health Ministry statement earlier in April had said that a staggering 42 percent patients are between the ages of 21-40. Even before the second wave reaches its peak, the cases have surpassed the peak of the first wave that occurred in September 2020 – with a little over 100,000 cases day.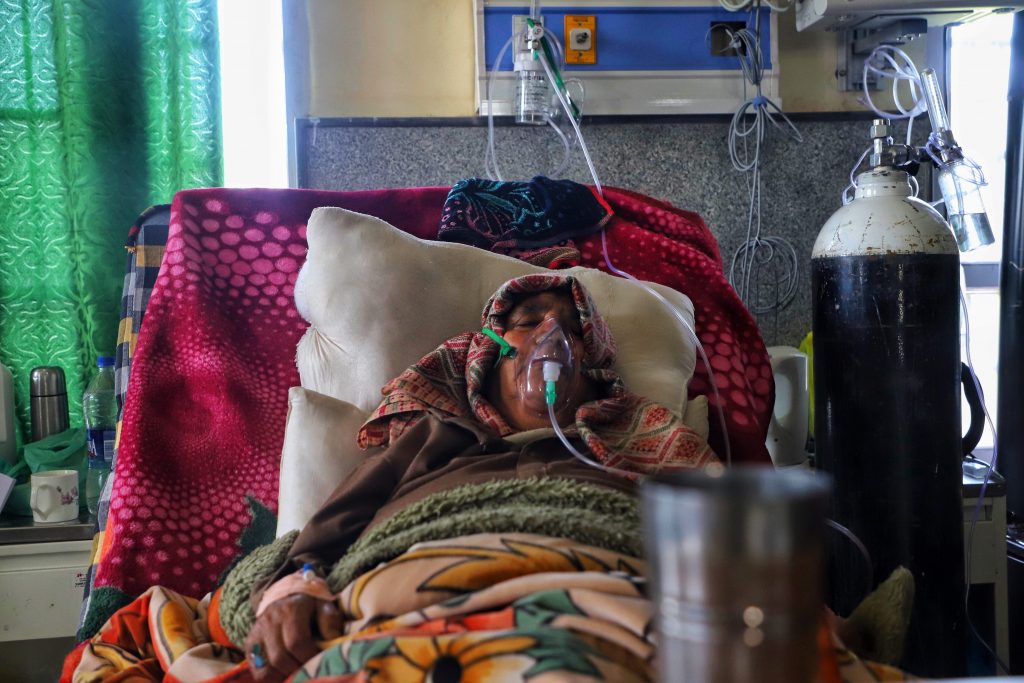 Hospitals are struggling with a lack of beds, oxygen cylinders, and medicines. Healthcare workers are overworked and overwhelmed. Social media and messaging apps are filled with requests for leads on ambulances, hospitals, medicines and plasma donors.
Addressing the nation on April 25, Prime Minister Shri Narendra Modi expressed concern over the storm of infections, saying it had "shaken" India. He urged all citizens to be vaccinated and follow safety protocols.
The visuals from ground are harrowing. Personal vehicles are turned into makeshift ambulances for patients being transported to hospitals. Some patients are dying in ambulances and personal vehicles are lined up outside hospitals waiting for their turn to get in. In many cases loved ones are pleading with authorities to admit their critical relatives but to no avail. Crematoriums are running over their capacities, with so many pyres burning in cramped areas.. The chaos, timing and limited spaces have prevented relatives from being able to pay their last respects.
Maharashtra, Kerala, Karnataka, Uttar Pradesh and the national capital Delhi are some of the worst hit states, both in case volume but also the shortage of required healthcare services. New lockdown restrictions have been put in place by several states. New hospital facilities are being set up but the situation is still not under control.
"Here in India the COVID situation is very serious and shows little sign of letting up soon. In many parts of India and especially New Delhi, a city of about 20 million, the health care system is stretched beyond its limits. Sadly, preventable deaths are happening due to a lack of hospital beds and more importantly a lack of medical oxygen. The country needs immediate help on many levels. It is likely the situation in the rural communities and villages is equally grim but the stats are not readily available. It is our duty and passion to assist in reducing the pain and suffering wherever we are needed. Urgent measures are needed and we are ready to respond.," said Weston Davis, Country Director at ADRA India.
As a humanitarian organization, ADRA is one of many organizations joining the fight against COVID-19 in India. ADRA India has been involved helping the most marginalized and vulnerable people since March 2020 with emergent needs from food, livelihood and medical aid to COVID-19 vaccination support. With the situation at a hand, it is pivotal for the organization to cater to the new needs and support the government in bringing the situation under control.
Therefore, ADRA is mounting its response to reach out to people in the most suitable manner. ADRA aims to partner in building an oxygen generation plant in Delhi, where the positivity rate has gone up to an alarming 40 per cent of those being tested.[2]
During this time, frontline workers continue to be most at risk of the infection, ADRA will also be providing Personal Protective Equipment (PPE) Kits to workers in Delhi and the Adventist Hospital network across India.
"ADRA India is coordinating with the state government and network of Civil Society Organizations to respond to this pandemic by providing lifesaving equipment like Oxygen generation plant and PPE kits to health care facilities and front-line workers who have been tirelessly working," Rajan J Pydimalla, Programme Director, ADRA India said about the planned intervention.
Collaborative effort to defeat the virus is the need of the hour and India needs support from the world to come out of this catastrophic situation.
About ADRA India:
The Adventist Development and Relief Agency (ADRA) India is an affiliate of the global humanitarian organization, ADRA International. ADRA India has been implementing humanitarian projects to help the most vulnerable in India for close to thirty years. Registered in 1992 as a Society, ADRA India focuses on key developmental aspects like healthcare, education, livelihoods generation, humanitarian and emergency response, and protection of vulnerable groups. By partnering with local communities, organizations, and governments, ADRA India is able to deliver culturally relevant programs and build local capability for sustainable change.
---
[1] https://www.mohfw.gov.in
[2] https://www.business-standard.com/article/current-affairs/data-story-delhi-s-covid-19-test-positivity-rate-goes-past-40-rajasthan-s-35-121042700674_1.html