Sikkim & West Bengal
Flood
Alert
On Wednesday, October 4 at approximately 1 a.m. local time, a sudden surge in the flow of Teesta River impacted several small towns and communities in the Teesta River valley. Intense rainfall had resulted in the overflow of the South Lhonak glacial lake in Sikkim, triggering a flood caused by the outburst of the glacial lake. The flooding affected multiple districts across the states of Sikkim and West Bengal, displacing over 60,000 people and destroying/damaging at least 1825 houses across 90 villages.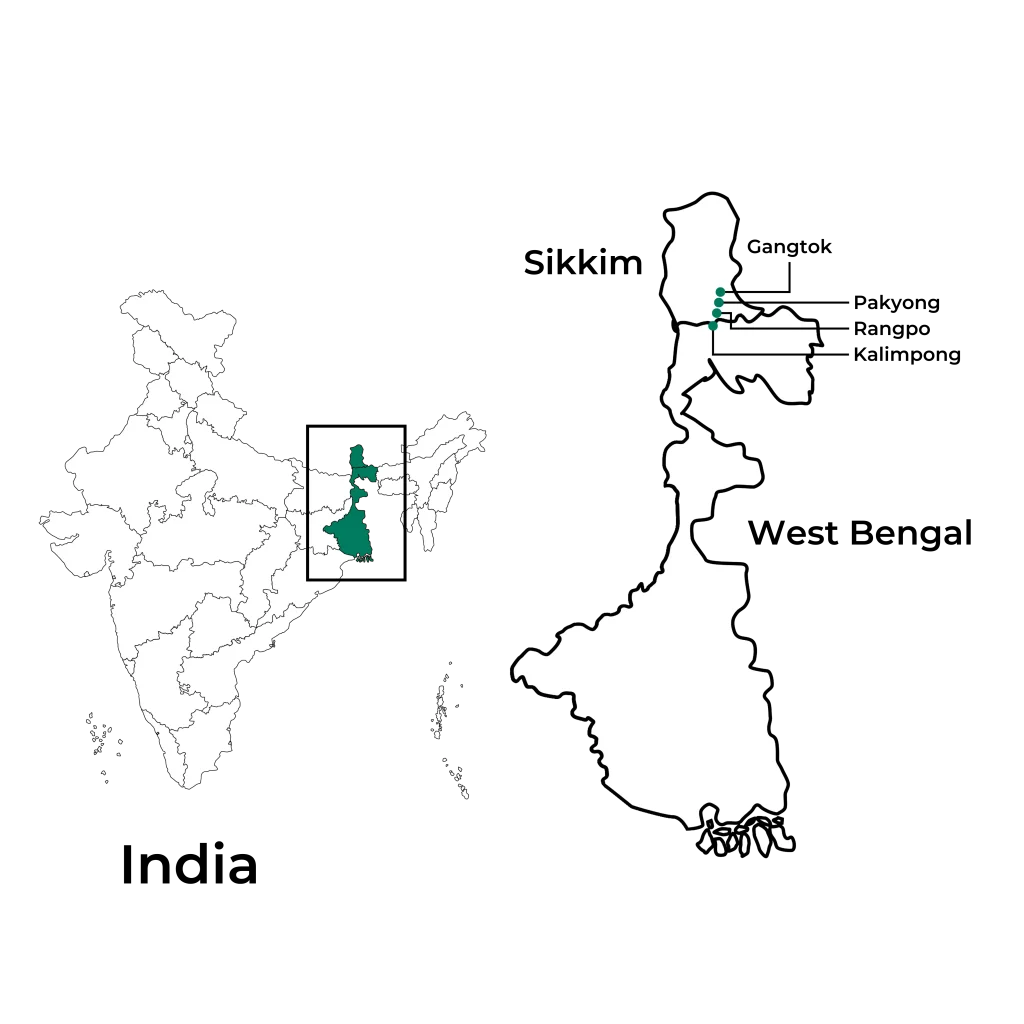 ADRA India is responding in Pakyong, Gangtok, and Mangan in Sikkim and in Kalimpong in West Bengal. 
ADRA is supporting those affected by the flood by providing them with shelter kits & non-food items such as blankets, tarpaulin, mosquito nets, utensils, and also with multi-purpose cash assistance.
Your support is deeply appreciated! With your donation, ADRA is able to respond when disaster strikes.
If you would like to make a contribution to ADRA India's humanitarian assistance fund, click the button below.
Disasters come in many forms and they often strike when least expected. This was the case with a recent tragedy in Sikkim & West Bengal, India. In the darkness of the night, a combination of excessive storms and a major dam failure brought devastating flood waters into unprepared and unsuspecting mountain communities. As the flood waters receded and communication channels were restored the extent of the tragedy became clear. Several people lost their lives. There were also many who lost their homes and livelihoods.
ADRA India recognized the need and quickly began networking and assessments to best understand how they could provide relief. ADRA is now in full response mode and will be aiding individuals and communities with much-needed supplies and funding. This aid will go directly to those who have nowhere else to turn.
ADRA India along with the global network desire to demonstrate the compassion and love that drives what we do. We welcome your prayers and financial support for the people of Sikkim and West Bengal. We most of all desire to restore communities and individuals so they can thrive and live as God intended.
Weston Davis, ADRA India Country Director