Tea Garden community or tea garden labour communities, are multi-ethnic groups of Tea Garden workers in Assam. It is a term used to denote active tea garden workers and their dependents, who reside in worker quarters built inside 800 tea estates spread across Assam. These garden communities are grappling with several issues and a primary challenge among those is a lack of hygiene and sanitation. This is causing severe health-related complications amongst the communities, which is facing the highest number of maternal mortality rate, infant mortality rate, and highest cases of anaemia.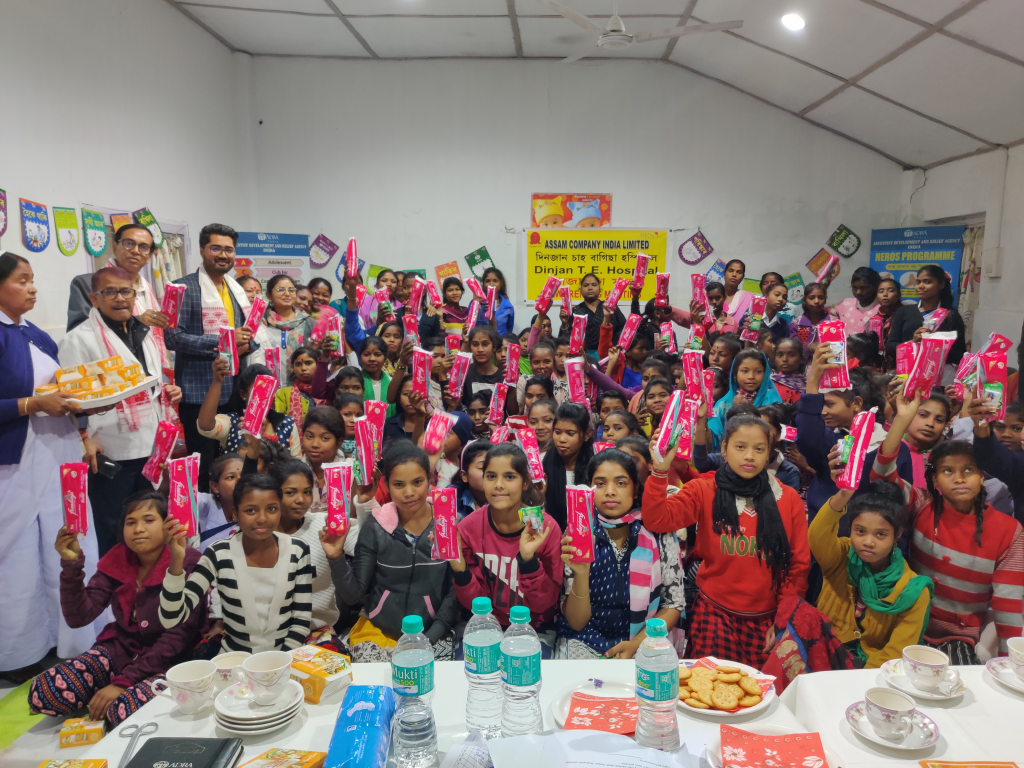 This could be changed with one simple step – the practice of hand washing. ADRA came up with an innovative solution to inculcate hand washing habit in the community members, by addressing the problem with the children. ADRA devised a sustainable and innovative approach called HEROS, translating to "Handwashing Education for Restoration of Overall Sanitation" Programme. 60 school children from 60 tea gardens of Dibrugarh and Tinsukia were selected as the agents of change for a healthier future. These children were educated on the importance and proper ways of hand washing and were encouraged to spread awareness in their communities. They were then monitored, with the help of school teachers and ADRA volunteers for the number of persons they sensitised. Three children from each school, who taught the highest number of people, were given the tag of 'HERO 'and were felicitated in the community.
The programme has been a great success as an increasing number of children from the community are putting in efforts to become HEROs. These HEROs have also made "HEUJ DARPAN" or 'Green Mirror – the hygiene corner' in their schools using waste products. The initiative was covered widely by the local media.
The HEROs of three schools have now started bringing recyclable waste to their school where the school management sells the waste and purchases hygiene products for the children such as soaps, disinfectants, and towels. A simple innovation by ADRA has created a ripple effect in the tea estates of Assam.