ADRA Provided First Paediatric Ventilator to Hospital in Garo Hills
Level 3 Neonatal ICU care is limited to just a few hospitals in the state of Meghalaya and just one institution in the five districts of Garo Hills. Garo Hills Adventist Mission Hospital has been operating in rural Garo Hills for over three years with the hope to bridge the healthcare gap in the state. Despite having three Paediatricians, Neonatal and Paediatric Ventilation was not possible due to a lack of resources to purchase a ventilator.
Under its COVID-19 Response, ADRA India identified the need and provided two new neonatal ventilators to the hospital. Recently, a pregnant mother in obstructed labour was referred to a higher centre from the district hospital. While on the way, the mother delivered a baby boy in the ambulance. But due to complications, the baby was unable to breathe. The ambulance was brought to the hospital with the baby still not breathing. The emergency team at the hospital was quick to respond. The baby was in a critical state. The baby was started on bag & mask ventilation. There was difficulty securing venous access, so an interosseous line was inserted. The baby was stabilised and put on the ventilator supplied by ADRA. The hospital staff was able to save the baby's life.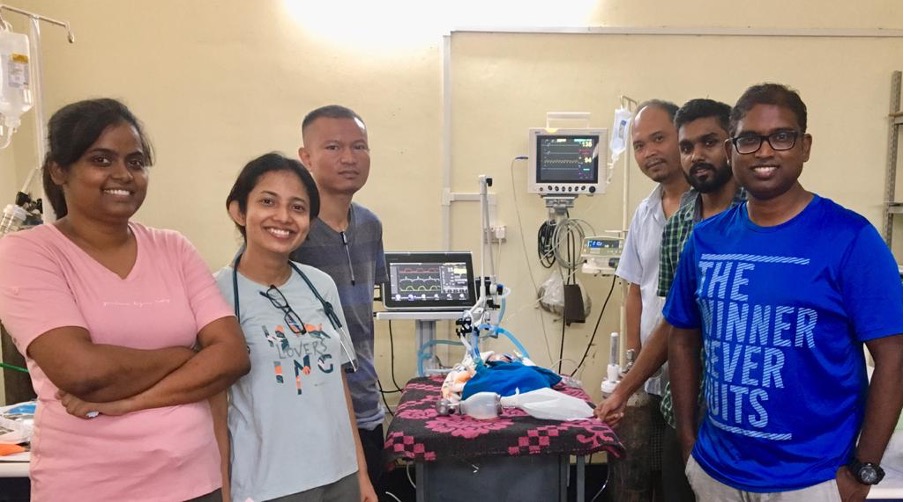 This is the first Paediatric ventilation done in a rural hospital in Meghalaya and the first outside Tura. The hospital thanked ADRA for its support.