Almeera, a nine-month-old baby girl, lives with her mother Soniya, a young mother of two and a homemaker and father Mohd. Afzal, owner of a small garment shop in Labhera Village of Block Nawabganj, Bareilly. Almeera was born in April 2020, at a time when the entire world was grappling with the unprecedentedness of the novel COVID-19 and India was going through one of the biggest lockdowns beginning March 2020. 11 months on, even though normalcy has somewhat returned in the country with the larger population returning to work and resuming their daily business, there are still many who fear the infection and haven't ventured out of their homes much. This is true especially for the older people and those with young children.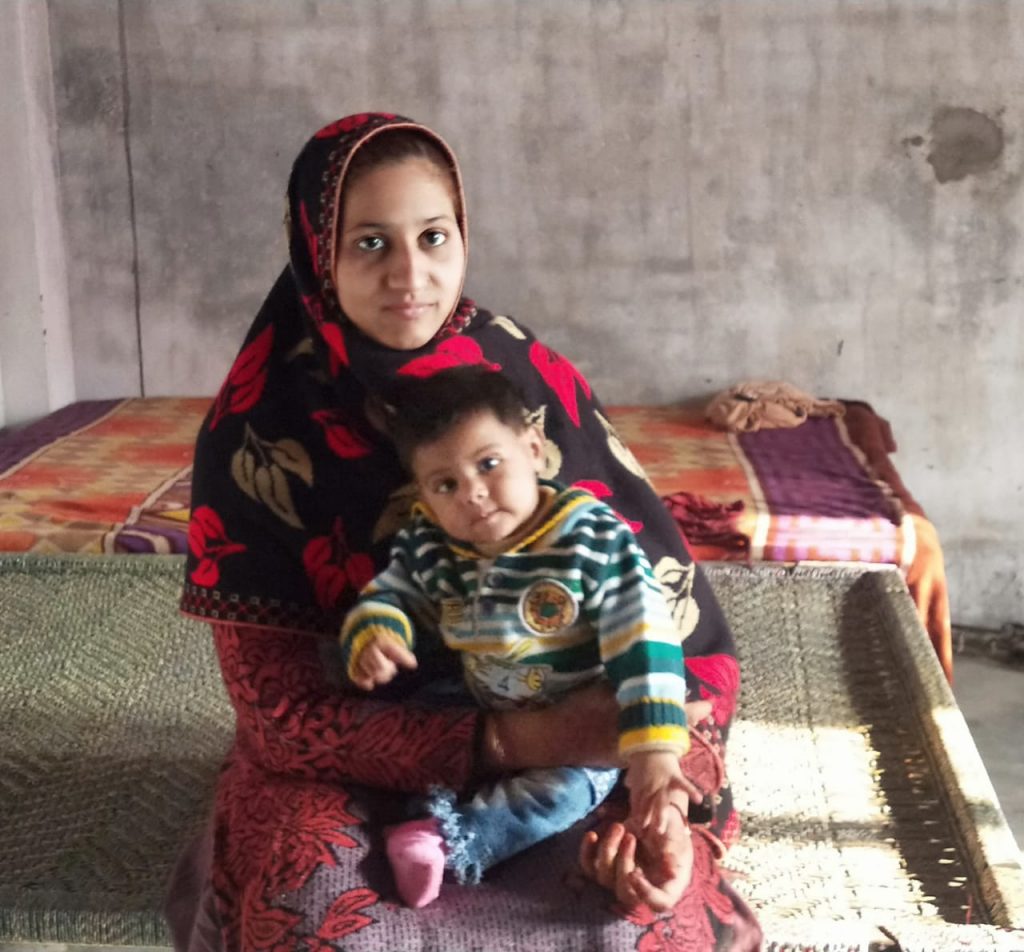 Ever since Almeera was born, her mother Soniya has been terrified of taking her out. So much so that Almeera hadn't received any of her required vaccinations ever since she was born. Soniya wanted to get her daughter immunized with the pentavalent vaccine but the fear of getting infected haunted her. "I was worried and confused regarding my daughter's vaccination. I cannot bear the thought of putting my daughter in isolation if she gets infected. Therefore, I started avoiding Premlata, the ASHA worker of our village," explained Soniya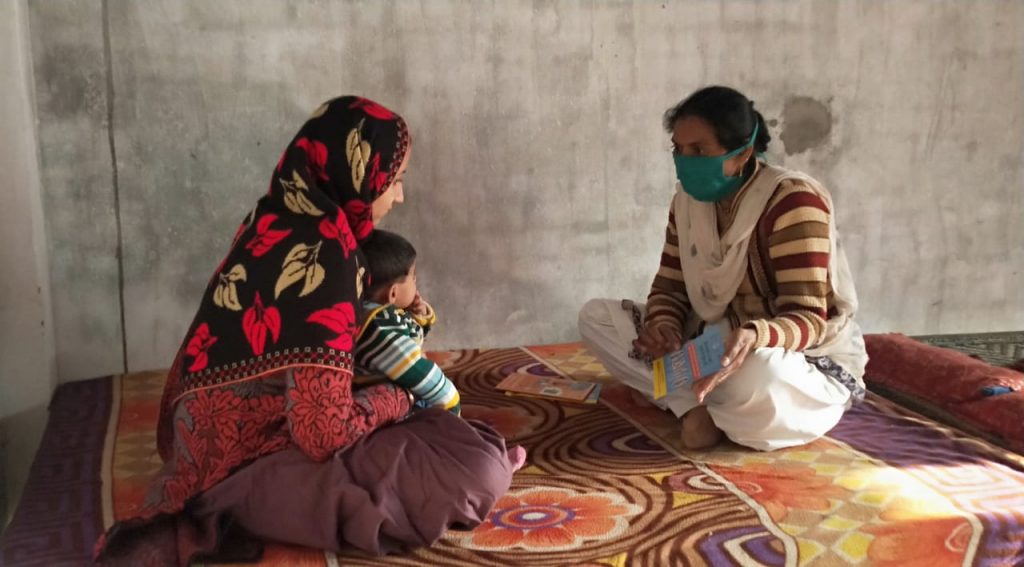 Premlata, the village community health worker (ASHA worker), knew the importance of life saving vaccinations and had been trying to relentlessly persuade Soniya to get the vaccination for Almeera and assured her of the safety measures being taken at the vaccination site. In her pursuit, she approached Dubair Ahmed, BMC, CGPP seeking his help in getting an appointment with Soniya. Dubair, a dedicated staff member of the CGPP, is in-charge of equipping the ASHA workers, including Premlata, with the right communication skills to work with refusal families through ADRA's CGPP training module.
Dubair met Soniya's husband Afzal in the month of December 2020. Afzal was equally apprehensive about going for the vaccination. But Dubair convinced Afzal to take a trip to the vaccination site and observe the safety measures for COVID-19 being followed including physical distancing, handwashing arrangements, use of mask, etc. Afzal also observed that many other babies like Almeera were getting immunized. He was relieved and satisfied and invited Premlata to visit their house to address Soniya's doubts.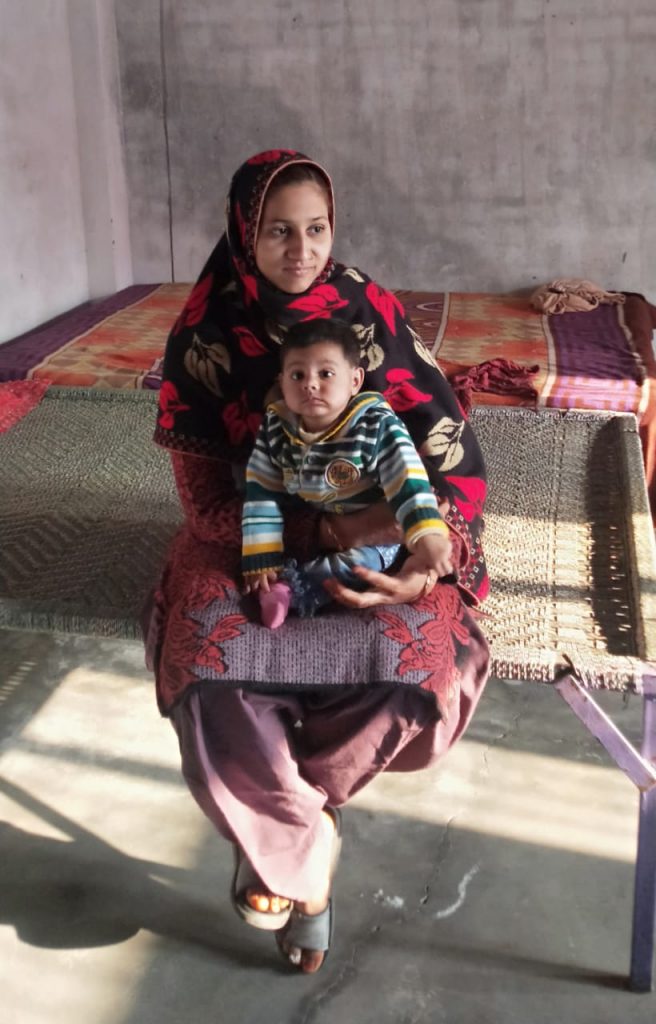 Premlata paid Soniya a visit on December 15 and patiently listened to and addressed all her concerns. Premlata explained to her the necessity of timely vaccination and the benefits of pentavalent vaccine, which could protect Almeera from five deadly diseases such as Diphtheria, Tetanus, whooping cough, Hepatitis B, and Haemophilus influenzae type b (Hib) that causes pneumonia and meningitis. Premlata also shared some of the photographs of vaccination session sites and IEC material developed by CGPP representing the signs and symptoms of the diseases and their prevention. Soniya was convinced after meeting Premlata and took Almeera at the session site on December 16, 2020 and got the vaccination, along with the other vaccinations due, done. Not only Soniya, but Premlata was also very happy, and proud of her achievement, "Earlier I used to avoid taking up refusal families, but now I am very confident and well equipped with the tools and techniques to mobilize refusal families. I thank Dubair sir and ADRA for making this possible through their CGPP Training."