The government of India imposed a nationwide lockdown starting March to control the spread of COVID-19. The lockdown had a massive impact on the general population, and the hardest hit were the daily wage migrant workers hailing from villages and working in urban cities. They lost their livelihoods overnight and were forced to return to their hometowns due to no money and no place to live.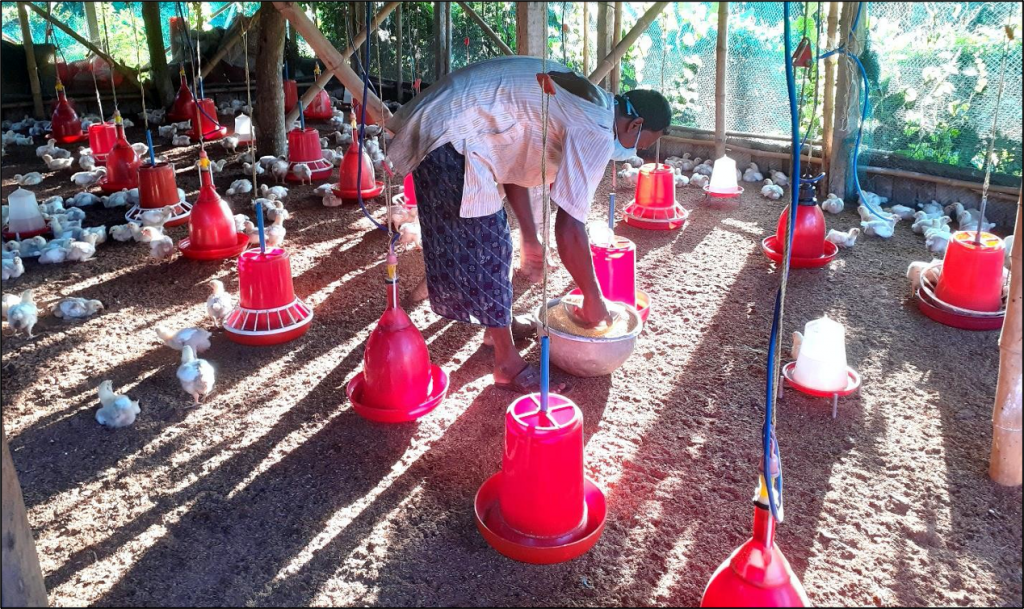 Subrata Jana, hailing from West Bengal, was one of the thousands of migrant labourers who was lost his job during the lockdown. Before the pandemic hit, he was doing odd jobs in different states ACROSS India. He was responsible for a family of three – his wife and two children still living in his native village Halderchak in South 24 Parganas – and used to send his wife money to run the family. Subrata returned to the village when he lost his job and with his savings, started a poultry farm. It was going well for him and he was hopeful to expand the business and settle in the village. However, Cyclone Amphan hit and destroyed his business. Not just him, the entire village was left with next to nothing due to the cyclone.
ADRA India immediately reached the village and held meetings with the Village Development committees (VDC) to identify the most impacted families. Subrata was identified in the process and was supported through the programme with Rs 6000/- as multi-purpose cash transfer. After receiving the Cash Support, Subrata restore his business and has been able to restart his life. "I am very happy to receive this support from ADRA India. Along with the money I received from ADRA, I took a loan from my friends and restarted my poultry farm. With the cash support from ADRA India, I bought poultry chicks. the way ADRA India extended a supporting hands at the time of crisis is commendable. I would like to bless them for such support at this crisis to the people of Sundarbans,".