Banega Swasth India Project
Hand washing has been considered a world-changing innovation in public health capable of significantly reducing disease burden globally. Soap is an ancient invention, but the connection between handwashing and health was made less than two centuries ago. The latest global estimates by UNICEF suggest that 3 billion people do not have access to soap and water at home, over 800 million children do not have access to soap and water at school, and 32 per cent of health care facilities are not equipped to practice hand hygiene at points of care Evidence from research suggests that hand-washing practices differ with location, caste, income categories, education, and gender.
National Sample Survey 76th round report under- lines the rural-urban divide in India with only 25.3 per cent of households washing hands with soap/detergent before a meal and 66.8 per cent after defecation as opposed to 56.0 per cent and 88.3 per cent in urban areas.
Importance of handwashing has also been enshrined in Goal 6 of the sustainable development goals, under target 6.2, i.e., "By 2030, achieve access to adequate and equitable sanitation and hygiene for all and end open defecation, paying special attention to the needs of women and girls and those in vulnerable situations."
However, achieving this goal still seems to be a challenge for India. Barriers to achieving this goal include lack of infrastructure as well as cognitive aspects such as traditional yet flawed mindsets ex- acerbated by lack of access to knowledge.
The school hygiene program is a joint initiative between Reckitt Benckiser and ADRA India under the Dettol Banega Swachh India, a flagship, nation-wide sanitation and hygiene campaign initiated by RB. The campaign seeks to drive behaviour change through a multi-faceted approach, which targets schools and community at large. The school programme has been designed keeping in mind the fact that, by changing the behaviour and mindset of school students, they can become a catalyst for change in schools, homes and neighbourhoods. By working with teachers and principals, the right knowledge can be passed on to build good habits in children and future generations.
ADRA India joined Dettol Banega Swachh India in December 2015 as an implementation partner for the School Hygiene and initiated the school hygiene program in Uttar Pradesh & Bihar with 500 schools.
After successful implementation in previous 3 years, the project continued its journey with 3070 primary schools of 7 districts of Uttar Pradesh and Bihar in the year 2019- 20 (Ayodhya, Etawah, Gorakhpur, Varanasi, Lucknow & Noida and Bhagalpur).
This programme aims to ensure that children have good hygiene and sanitation practices instilled in them from an early age, making them a catalyst for change in their respective families. Through this programme, government school teachers are delivering sanitation and hygiene curriculum, aimed at driving behavioral change in students and building awareness in the surrounding communities the schools operate in.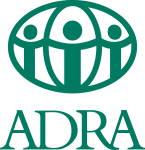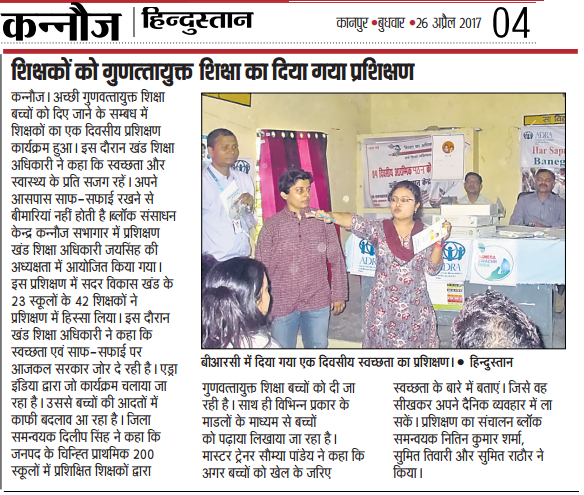 Banega
News Excerpts from 26 April 2017 to 10 May 2017 on Banega Swach India.
Read More »